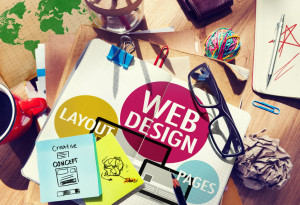 When it comes to running a business, it's hard enough to deal with all the logistics of being a part of ownership or management. It's also just as easy to find excuses that keep you from building a robust online business. As we find ourselves firmly entrenched in the digital age, it becomes increasingly imperative that brands, and even people, have a clear online presence with clear online branding.
Often times the skeleton of a website — or a semi-functional site — is built and owners move on to more time-sensitive business issues. Here's a brief overview to serve as a reminder of why you need a solid reputation online:
1. Having a website is a given these days
Whether or not it makes sense to you, consumers will often go directly online to research a company, when considering doing business with it. Are you there? Are you well represented?
2. Keep your customers educated and informed.
You have answers. Your consumers need those answers. Provide that information in a way that's easy to find and easy to digest. Set yourself apart from your competitors by being as transparent as possible. Your website is the easiest way to do this.
3. Be open for business 24/7.
Don't stress being connected to your email and phone 24 hours a day. Having a website means your clients and leads can access your services, information, pricing and expertise 24/7.
4. Simplified customer service.
Providing customers several options to provide you feedback and submit inquiries builds trust, not to mention, can cut down on your overhead costs. Effective websites can integrate feedback forms and customer service request fields all online, cutting down on your administrative needs and allowing you direct insight into what's going on within your company.
5. Online identity and branding.
We're in an age where most consumers will turn to the internet when looking for a product or service. Are you turning up in all the right places? Between the opportunity to put your company at the top of those search results, you also have an opportunity to establish your branding in a way that's clear and relatable.