What if you could give your SEO a boost, reach new audiences and expand your authority? Sounds great, right? But it also sounds like the potential for lots more work and writing.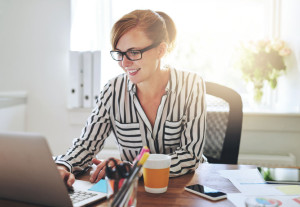 But what if we told you that you could do that all at once, using something you already have?
That's the power of repurposing your content.
Content creation takes time. Researching, writing, editing means extra time and money. That's why repurposing your content is such a great secret weapon. Think about it. If something was engaging the first time around, there's a good chance it will resonate a second time, especially with new audiences who didn't get a chance to interact with it the first time.
But what does it mean to repurpose?
Repurposing content isn't quite as easy as just posting the same material again. Repurposing involves taking content and making some small. but significant changes to make the content fresh and new again.
So how exactly do you do that? We've got your guide.
Here's how to do it:
First, review past newsletter articles, blog posts or other marketing materials. Then, look for "evergreen" content in each. These are pieces that stay relevant no matter how old the pieces are. Think of these articles as timeless. Also, take note of past popular pieces. Focus on newsletter articles that got a lot of positive feedback or blog posts that ranked well in Google Analytics.
Second, turn that content into something else.
Do this by taking the same core information from your writing and packaging it a new way. Here are some ways to do that:
Update the core information with updated numbers or facts.
Summarize your content in an infographic, using a free online tool such as Canva to design it.
Launch a daily email series by breaking your content into bite-sized chunks and sharing them, little by little, each day for a week or more.
Pitch yourself as a guest blogger and use the content as the foundation of your guest post.
You can also opt to keep the written information the same, depending on the content and your audience. You can instead share the posts again on social media or update the imagery to reiterate the same information in a way that looks new to readers.
When you repurpose your content, one article or post can morph into dozens of other content opportunities. It's the secret way to make the most of what you've already created while reaping invaluable benefits. Now get started!